Concetina razor barbed wire for security
---
Concetina razor barbed wire for security
---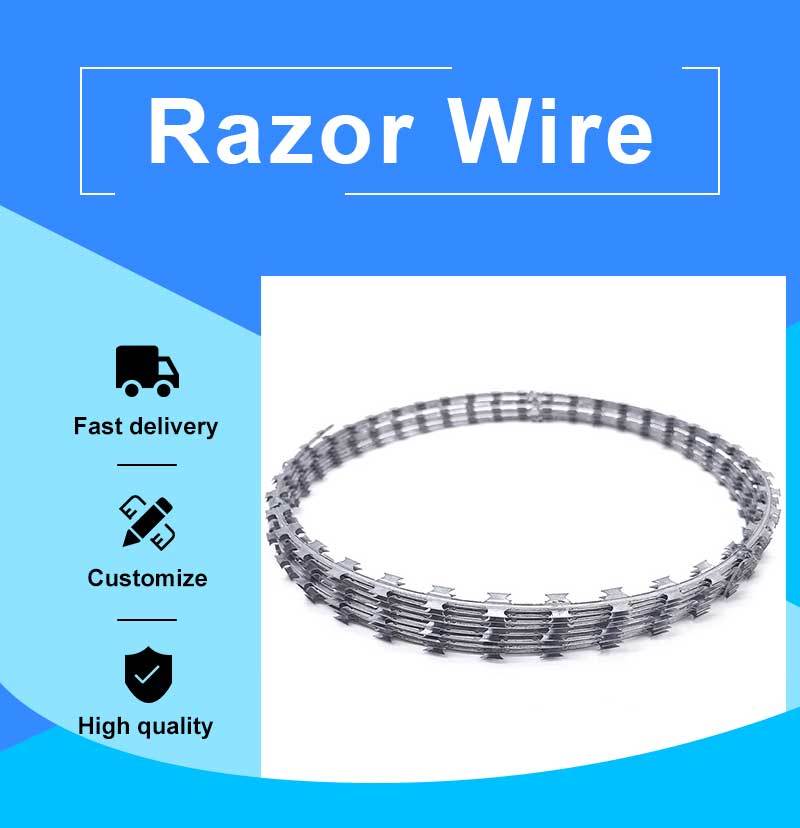 Concertina razor wire is made from durable galvanized barbed tape wire and high-tensile claps formed in large coils,
concertina wire is difficult to cut and provides a strong barrier that can discourage intruders.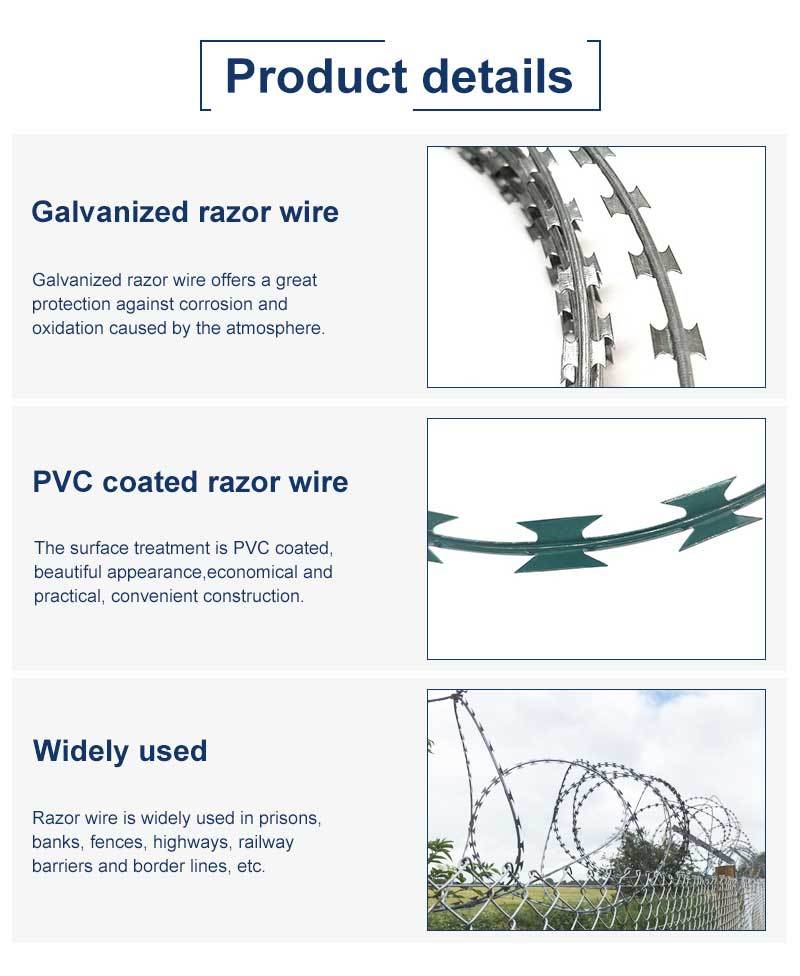 Concertina razor wire coils are available in single or crossed spiral configurations and can be customized to meet
specific security needs.With easy installation and a neat appearance, concertina wire is a top choice for those in
need of improved security.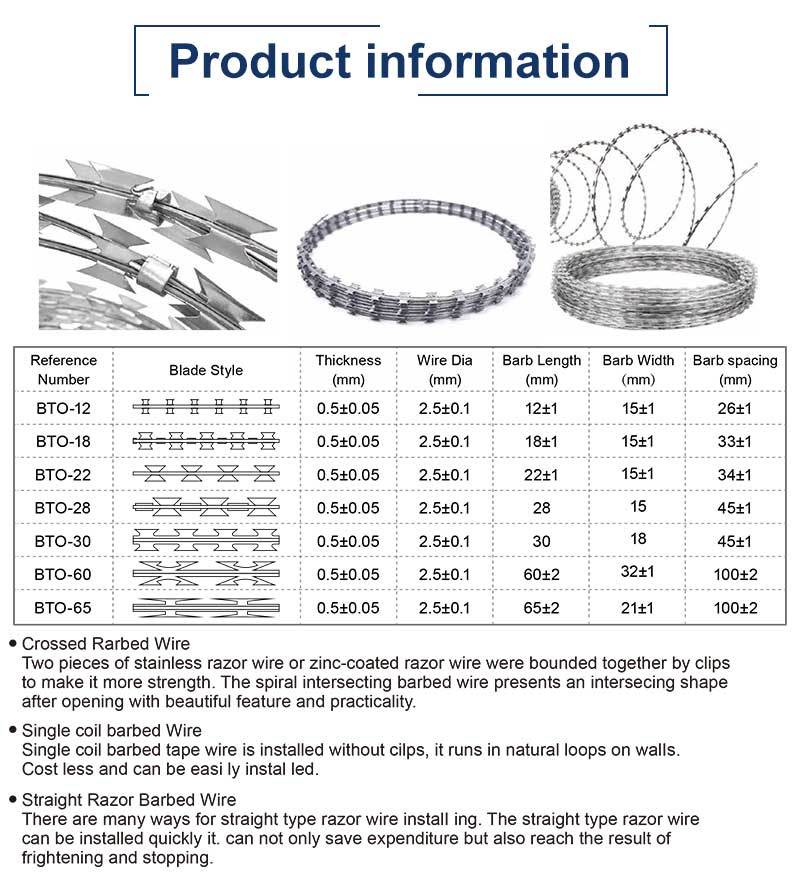 Concertina razor wire package :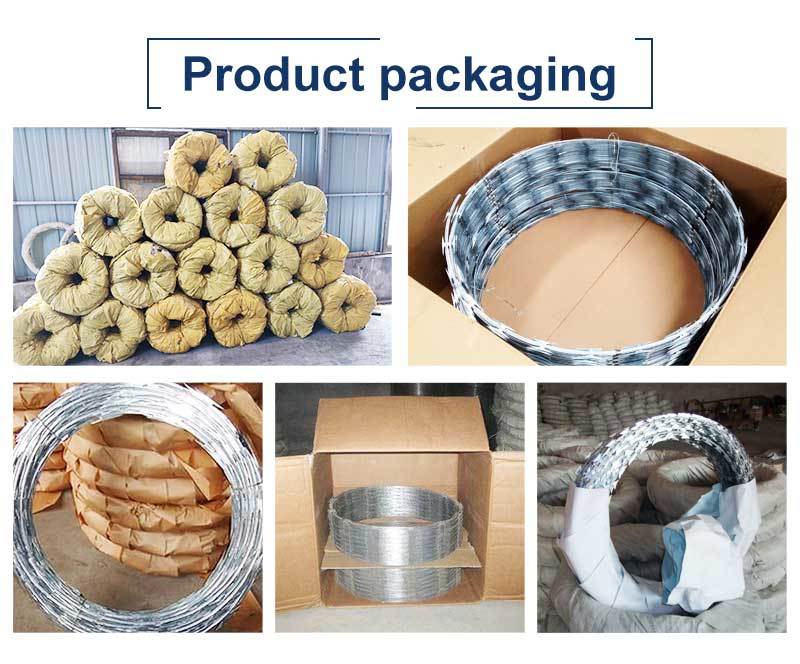 If you want to know about more details about Concertina razor wire,please contact us.