Galvanized Iron Wire For Binding
---
Galvanized iron wire is a versatile wire that has undergone the chemical process of galvanization. Galvanization involves coating stainless steel wire with a protective, rust-preventive metal, such as zinc. Galvanized wire is strong, rust-resistant and multi-purposeful. It also comes in a variety of gauges.
Galvanized Iron Wire For Binding
---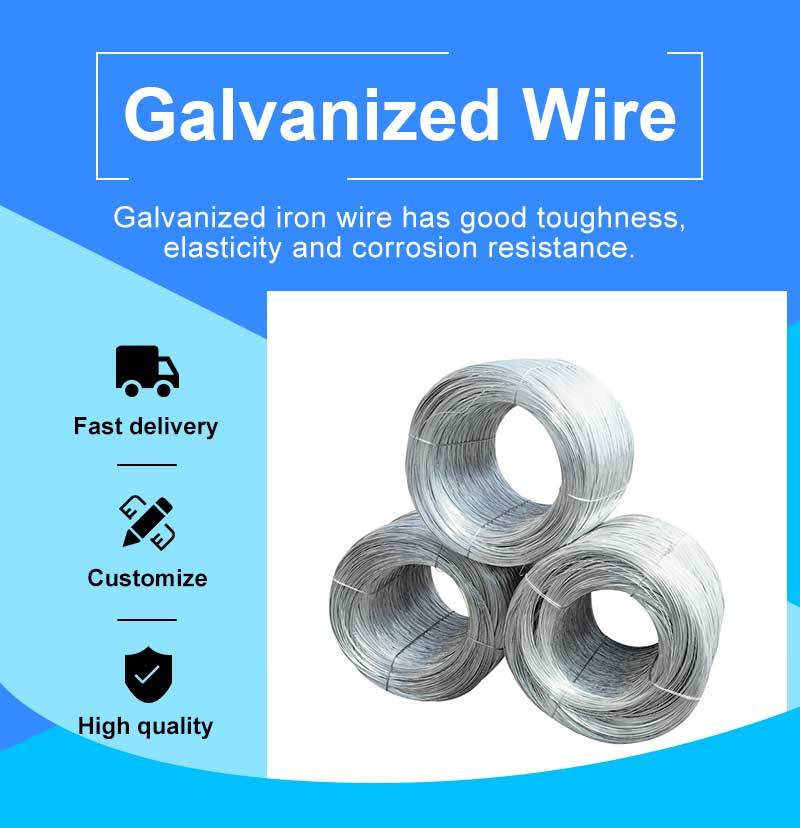 Galvanized Iron Wire is designed to prevent rusting and shiny silver in color. It is solid,durable and
extremely versatile, it is widely used by landscapers, craft makers, building and constructions,ribbon
manufacturers, jewelers and contractors.Its aversion to rust makes it extremely useful around the shipyard,
in the backyard, etc.
Galvanized wire is divided into hot dipped galvanized wire and cold galvanized wire (electro galvanized wire).
Galvanized wire has good toughness and flexibility, the maximum amount of zinc can reach 350 g /sqm.
With zinc coating thickness, corrosion resistance and other characteristics.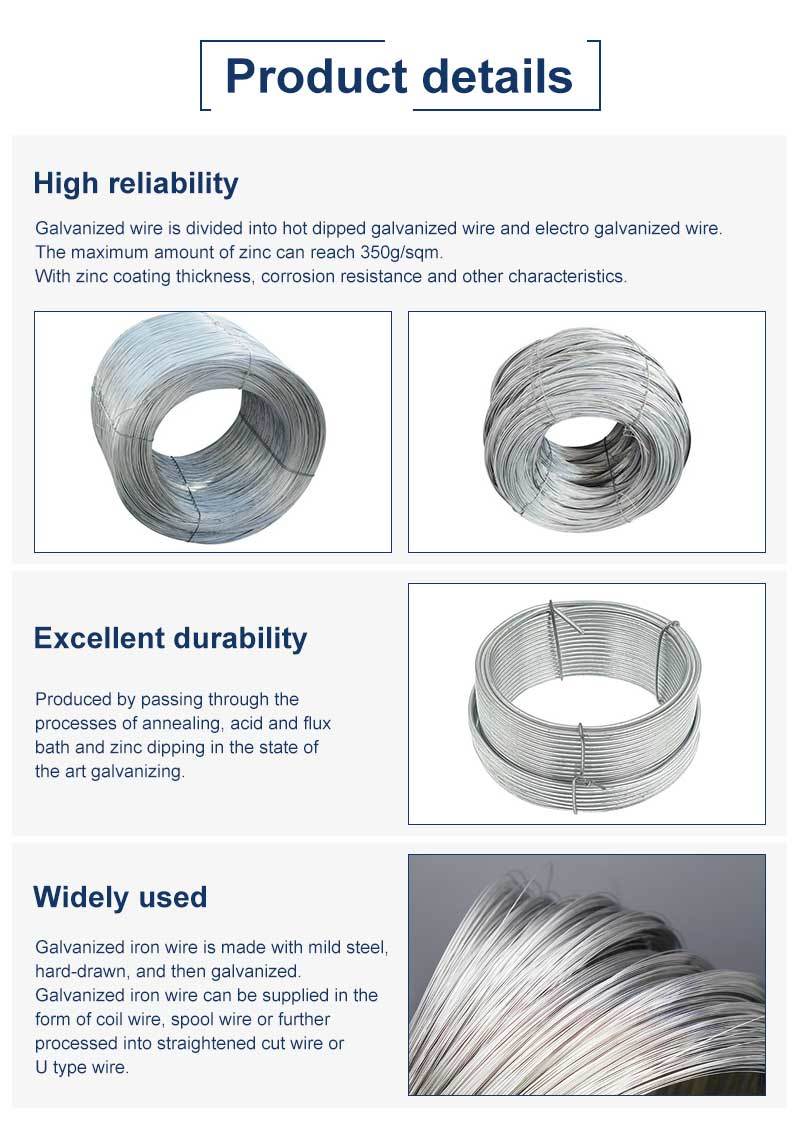 Production process of Galvanized Iron Wire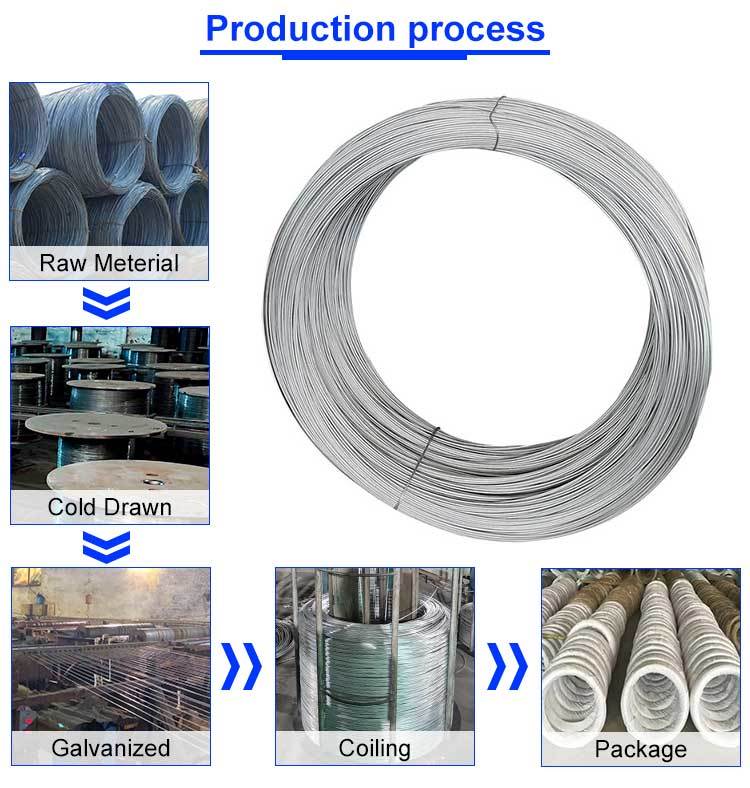 Benefits of Galvanized Iron Wire
There are several benefits of high-tensile galvanized wire, including
• The high tensile strength of the wire makes it ideal for various applications, such as construction, fencing,
agriculture, and industrial applications.
• These wires are corrosion-resistant compared to other materials.
• The wire is less likely to corrode than different types of wire, making it an ideal choice for electrical conductor applications.
• The galvanized wire comes in various gauges to suit your specific needs.
• The wire can be recycled into new steel products, helping to reduce environmental pollution and conserve natural resources.
Package of Galvanized Iron Wire
If you want to know more details about galvanized iron wire ,please contact us .