China BWG 8 14 18 20 21 24 Gauge Tension Galvanized Iron Wire Factories
---
Galvanized iron binding wire offers a reliable and corrosion-resistant solution for securing and fastening materials in a wide range of industries. Its high strength, flexibility, and uniform zinc coating make it a preferred choice for applications in construction, agriculture, packaging, arts and crafts, and general-purpose fastening. By providing durability, corrosion resistance, and ease of use, galvanized iron binding wire continues to play a crucial role in ensuring the safety and integrity of structures, products, and artistic creations.
China BWG 8 14 18 20 21 24 Gauge Tension Galvanized Iron Wire Factories
---
China BWG 8 14 18 20 21 24 Gauge Tension Galvanized Iron Wire Factories
---
Galvanized Iron Binding Wire Introduction
Galvanized iron binding wire, also known as galvanized iron baling wire or GI binding wire, is a versatile and widely used material in various industries for securing and fastening purposes. It is made from low carbon steel wire, which is coated with a layer of zinc through a galvanizing process.
Galvanized tie wire, whether hot-dipped or electro-plated, is a widely used material in various applications that require strength, durability, and anti-corrosion properties.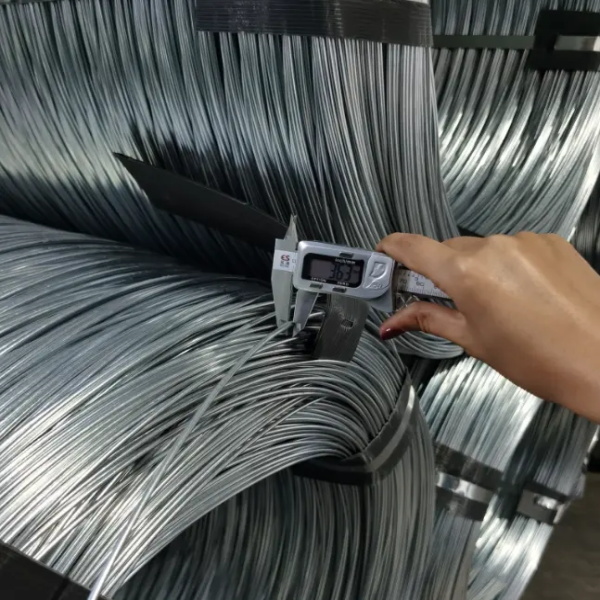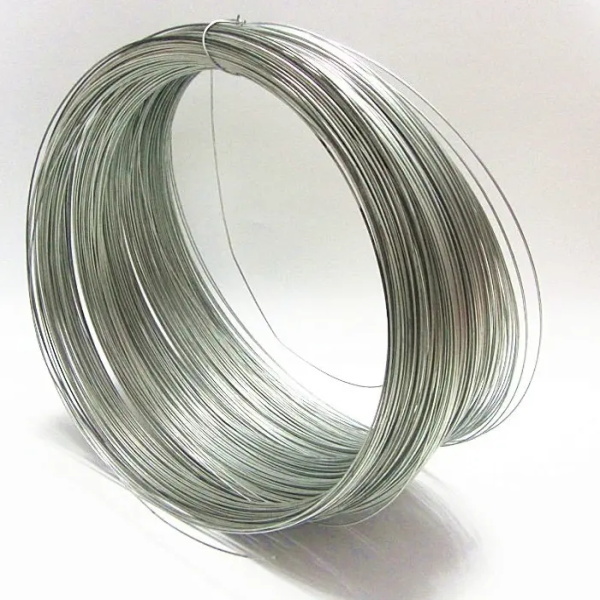 ---
Galvanized Low Carbon Steel Binding Wire Specification
| | |
| --- | --- |
| Galvanized Mild Steel Wire Brand | SUNSHINE |
| Model Number | galvanized low carbon steel wire |
| Material | high quality iron wire Q195 Q245 |
| Surface Treatment | Hot-dipped Galvanized/Electro-Galvanized |
| Processing Service | Welding, Bending, Cutting |
| Wire Diameter | 0.56mm-5mm |
| Surface | Galvanised Zinc |
| Coil weight | 5kg --- 500 Kg |
Galvanized Low Carbon Steel Binding Wire Gauge

---
Features of Galvanized Iron Binding Wire

-Corrosion Resistance: The zinc coating provides excellent protection against rust and corrosion, ensuring the longevity and durability of the binding wire.
-High Strength: Galvanized iron binding wire possesses sufficient strength to securely hold and fasten materials together.
-Flexibility: It can be easily bent, twisted, and tied, allowing for versatile applications in various industries.
-Uniform Coating: The galvanizing process results in a consistent and uniform zinc coating, ensuring even protection across the entire length of the wire.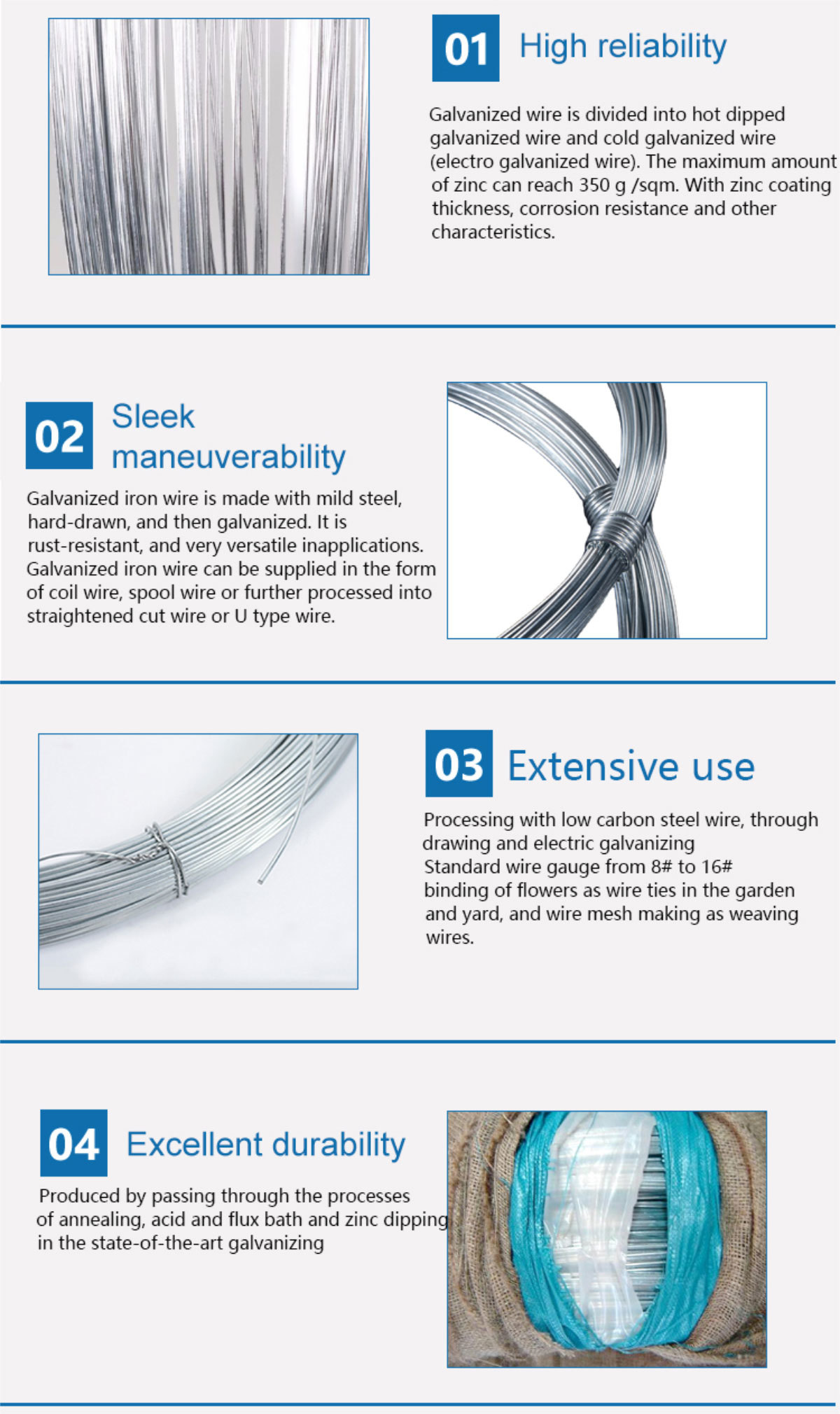 ---
Manufacturing Process of Galvanized Iron Binding Wire

-Wire Drawing: Low carbon steel wire is drawn through a series of dies to reduce its diameter to the required size.
-Pickling: The wire is immersed in an acidic solution to remove any rust, scale, or impurities from its surface.
-Galvanizing: The cleaned wire is then coated with a layer of zinc. The galvanizing process can be either hot-dip galvanizing or electro-galvanizing.
1.Hot-dip Galvanizing: The wire is fully immersed in a bath of molten zinc.
2.Electro-galvanizing: The wire is electroplated with zinc by passing an electric current through an electrolyte solution containing zinc ions.
-Annealing (Optional): In some cases, the galvanized wire may undergo an annealing process to improve its ductility and flexibility.
-Spooling and Packaging: The finished galvanized iron binding wire is spooled and packaged in coils, spools, or bundles for easy handling and transportation.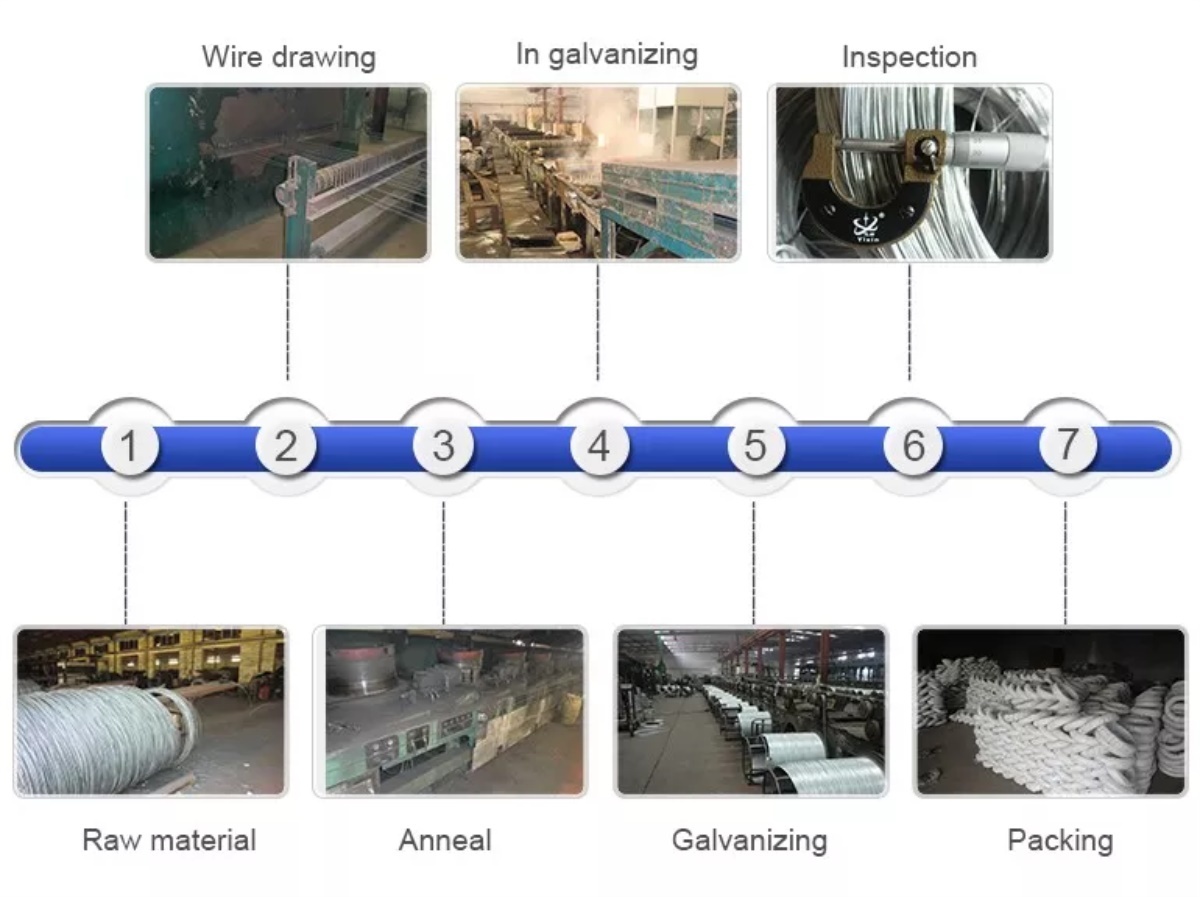 ---
Applications of Galvanized Iron Tie Wire
-Construction Industry: Galvanized iron binding wire is extensively used in the construction sector for reinforcing concrete structures, tying rebar, securing mesh, and bundling construction materials.
-Agriculture and Gardening: It is highly valuable in the agricultural industry for vineyard trellising, plant support, and fastening fencing.
-Packaging and Bundling: Galvanized iron binding wire is widely employed in packaging and bundling applications to secure cartons, bundles, and packages during transportation.
-Arts and Crafts: Its flexibility and strength make it a popular choice in various art and craft projects, including wire sculptures, jewelry making, and model building.
-General Purpose Fastening: Galvanized iron binding wire serves as a multipurpose fastening solution in DIY projects, household repairs, and general-purpose applications.
---
Packing
0.5kg to 5kg per small coil,25kg to 500kg per big coil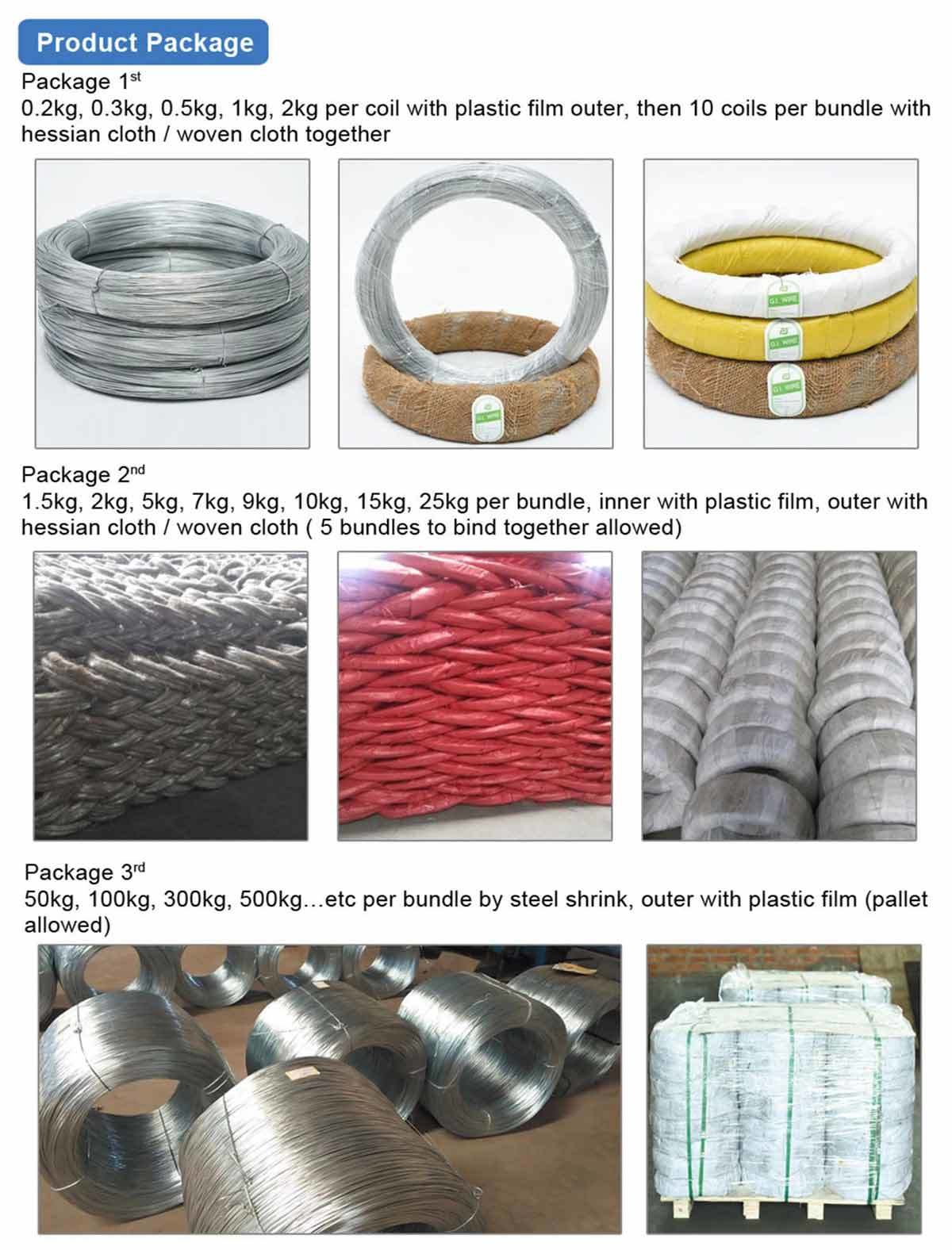 ---
China High Quality Galvanized Iron Wire Suppliers
SUNSHINE has own professional team and equipment to inspect product items such as material standard, wire size, weight,tensile strength, and other customer demand. Meanwhile, we could guaranteed the products quality as you expect.
Whether you have specific requirements or need assistance in selecting the right products, our dedicated team is here to help. Contact us today and let SUNSHINE be your trusted partner for all your hardware and construction material needs.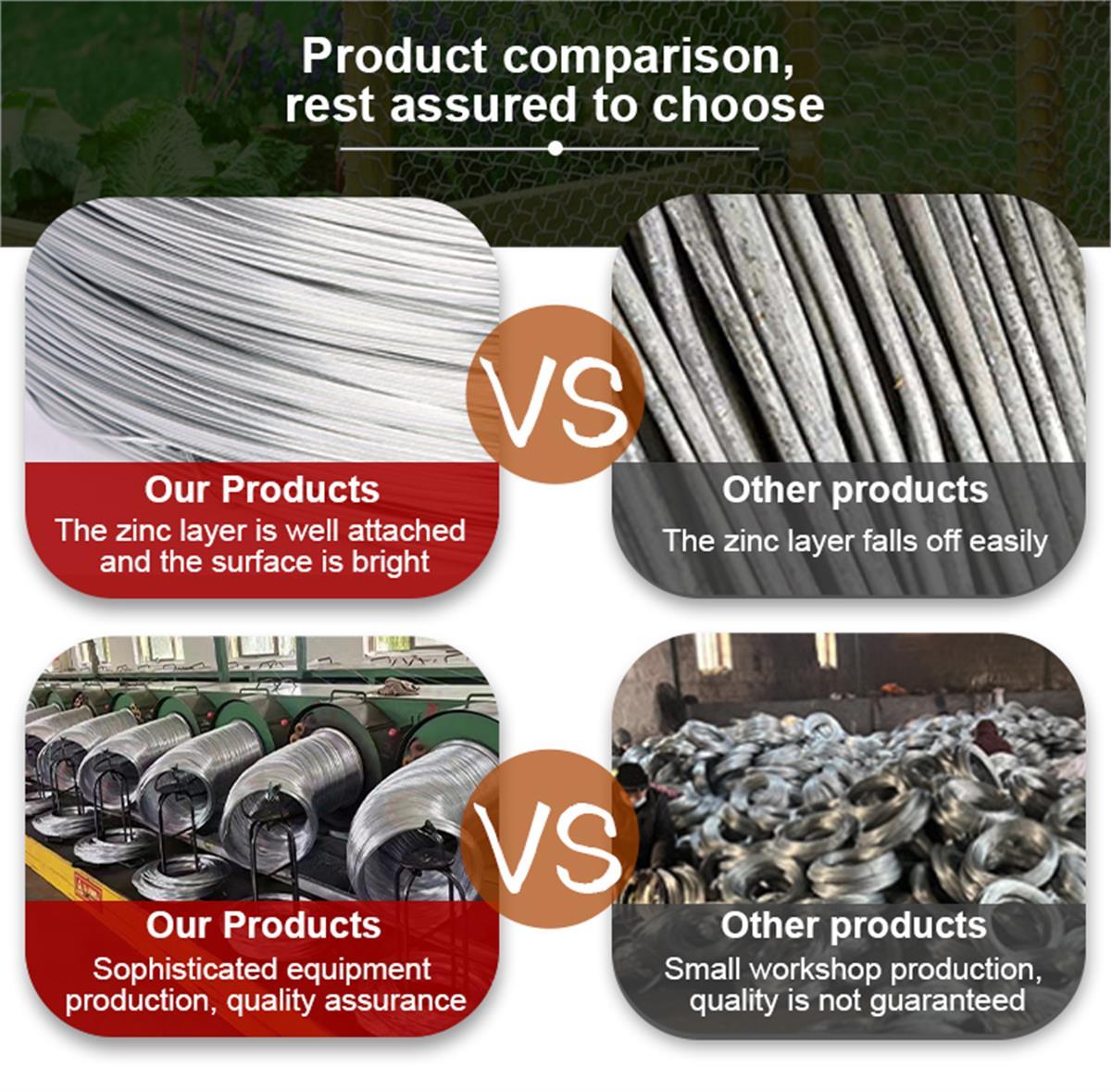 ---
FAQ
What do you want to know?
Q:What service can you provide?
A:Accepted Delivery Terms: FOB,CFR,CIF,EXW,DDP,DDU,Express Delivery;
Accepted Payment Currency:USD,EUR,CNY;
Accepted Payment Type: T/T,L/C,Credit Card,PayPal,Western Union,Cash;
Language Spoken:English,Chinese
Q:Are you a manufacturer?
A:Yes,we have specialized in this field for about 15 years experience.
Q:Could you provide sample?
A:Yes,we can provide sample with our catalogue.
(But the courier charge will on your side)
Q:Can we visit your factory?
A:Warmly welcome once we have your schedule we will pick you up .
Q:How do you make our business long-term and good relationship?
A:1.We keep good quality and competitive price to ensure our customers' benefit.
2. We respect every customer as our friend and we sincerely do business and make friends with them, no matter where they come from.
China ASTM BIS Bulk 9 12 Gauge Electro Galvanized Steel Wire Exporter