China Low Carbon Steel Galvanized Farming Oval Flat Wire Factories
---
galvanized oval wire offers an excellent combination of strength, durability, and corrosion resistance. Its unique oval shape provides enhanced stability, making it suitable for a wide range of applications. Whether you are in the agricultural, construction, or manufacturing sector, galvanized oval wire can cater to your needs effectively. Consider this versatile wire for your next project and experience the benefits it brings in terms of performance, reliability, and ease of use.
China Low Carbon Steel Galvanized Farming Oval Flat Wire Factories
---
China Low Carbon Steel Galvanized Farming Oval Flat Wire Factories
---
Galvanized oval wire is manufactured by processing high-quality low-carbon steel through a series of steps that include drawing, annealing, and galvanizing. The resulting wire features a distinctive oval shape, which sets it apart from traditional round wire. This shape provides unique advantages in terms of performance and flexibility.
---
Low Carbon Steel Galvanized Farming Oval Wire Specification
| | |
| --- | --- |
| Low Carbon Steel Galvanized Farming Oval Wire Brand | SUNSHINE |
| Product Name | hot sale high tensile galvanized oval wire |
| Wire diamter | 3.0 x 2.4mm (17x15), 2.7x2.2mm (16x14) |
| Surface treatment | hot-dipped galvanized /electro-galvanized |
| Tensile Strength | 1370-2160 MPA |
---
Benefits of Galvanized Flat Wire
1. Corrosion Resistance: The galvanized coating on flat wire provides exceptional protection against rust and corrosion. This makes galvanized flat wire suitable for outdoor or corrosive environments, where other types of wire may deteriorate over time.
2. Enhanced Stability: The flat shape of the wire provides increased structural stability compared to round wire. This makes galvanized flat wire ideal for applications that require load-bearing capabilities, such as fencing, reinforcement, and support systems.
3. Easy Handling and Installation: The flat surface of the wire allows for better contact and grip during handling and installation. This makes it easier to work with, ensuring a secure and reliable application. It also facilitates bending and shaping for custom projects or intricate designs.
4. Versatility: Galvanized flat wire finds utility in a wide range of industries and applications due to its versatile nature. It is used in fencing, construction, manufacturing, agriculture, and more. Its adaptability makes it suitable for various project needs and requirements.
5. Longevity and Durability: The galvanized coating extends the lifespan of the flat wire by providing a protective barrier against harsh environmental conditions. This helps to maintain its strength and integrity over an extended period, reducing the need for frequent maintenance or replacement.
6. Cost-Effective: Galvanized flat wire offers a cost-effective solution due to its durability and longevity. It reduces the risk of premature wire failure and the associated costs of repairs or replacements, making it a reliable and economical choice.
7. Aesthetics: The flat shape of the wire can contribute to a visually appealing appearance in applications such as decorative fencing, wire mesh panels, or architectural accents. The galvanized coating also gives it a clean and polished look.
---
Galvanized Oval Flat Wire Usage
What is Galvanized Oval Flat Wire Used for?One notable use of galvanized oval flat wire is in fencing applications. The flat surface of the wire provides better contact and grip, resulting in improved stability and security when constructing fences. Whether it's for residential, commercial, or agricultural purposes, galvanized oval flat wire offers a reliable solution for creating sturdy and long-lasting fences.
In the construction industry, galvanized oval flat wire finds application in reinforcement projects. The wire's flat shape enhances its load-bearing capabilities, making it an ideal choice for reinforcing concrete structures and components. Its corrosion resistance ensures the longevity and durability of the reinforcement, even in challenging environments.
Galvanized oval flat wire also proves valuable in the manufacturing sector. It is used for creating wire mesh, baskets, shelving, and other custom wire products. The wire's flat shape allows for easier bending and shaping, facilitating the manufacturing process and providing flexibility in designing various products.
Additionally, galvanized oval flat wire finds utility in the agricultural sector. It is employed in trellising systems, providing support for vines and plants. The wire's flat shape ensures better contact with the plant stems, promoting effective growth and preventing damage.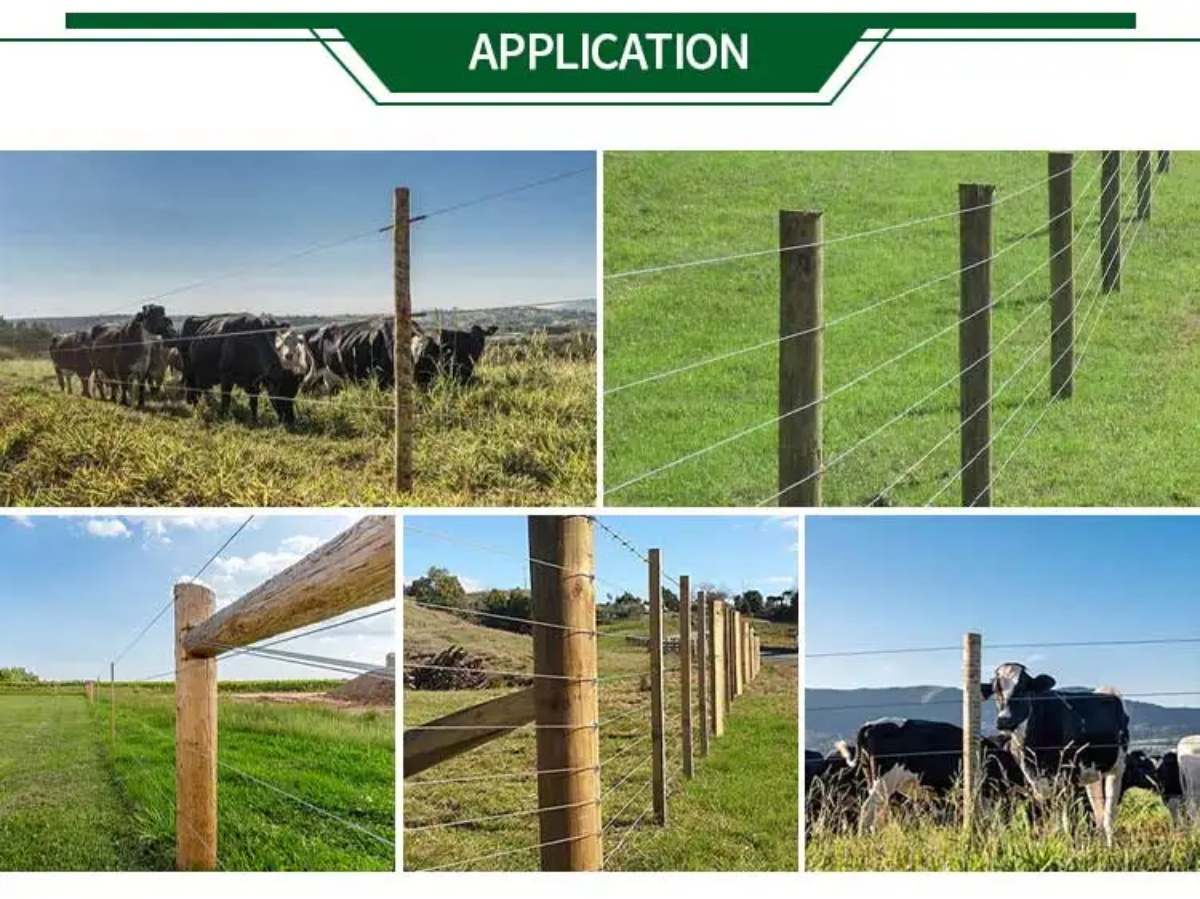 ---
Packing
---
Where to buy Galvanized Oval Flat Wire
SUNSHINE has own professional team and equipment to inspect product items such as material standard, wire size, weight,tensile strength, and other customer demand. Meanwhile, we could guaranteed the products quality as you expect.
SUNSHINE's galvanized oval flat wire is mainly sold to Brazil and other South American countries.
Whether you have specific requirements or need assistance in selecting the right products, our dedicated team is here to help. Contact us today and let SUNSHINE be your trusted partner for all your hardware and construction material needs.
---
FAQ
1.Q: How is your Payment Term?
A: Our usual payment methods are T/T, L/C, D/A, D/P, Western Union, MoneyGram, payment methods can be negotiated and customized with customers.

2.Q: Do you accept the third party inspection?
A: Yes absolutely we accept.

3.Q: How could you guarantee your products?
A: Each piece of products is manufactured by certified workshops, inspected by piece by piece according to national QA/QC standard. We also could issue the warranty to customer to guarantee the quality.

4.Q: Can we visit your factory?
A: Warmly welcome. Once we have your schedule, we will arrange the professional sales team to follow up your case.

5.Q: Can you provide sample?
A: Yes, for regular sizes sample is free but buyer need to pay freight cost.
China Direct Factory Selling Galvanized Tension Steel Wire